NEIGHBOURS
(Verse) Macmillan, 1970 Dufour (USA) 1971 no ISBN
Poetry Book Society Recommendation and Welsh Arts Council Poetry Prize
'That Glyn Hughes book is marvellous.' Robert Bly.

REST THE POOR STRUGGLER (Verse)
Macmillan, 1972
ISBN 333.13632.2 & 333 13830 9

'Hughes's ability to touch on just the right nuance of feeling, in situations where the slightness of its manifestation belies its depth, is quite remarkable ... it is Glyn Hughes's achievement not only to have described his terrain with economy and accuracy, but to have expressed the spirit of it with a sensitivity which is masterly.' Contemporary Poets, John Cotton.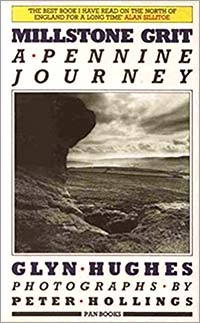 MILLSTONE GRIT
Gollancz, 1975.
ISBN 0 575 01743 0

An autobiographical account of life in the north of England. Futura paperback 1976.
ISBN 0 8600 7536 2
Re-issued as GLYN HUGHES YORKSHIRE
Chatto, 1985,
ISBN 7011 2960 2
Pan 1987. ISBN 0 330 29718 X

'The work of a subtle poet with the ear of a stand-up comic and the eye of the most delicate of water-colourists. It is a work of sadness and savagery ... of gentle compassion ... a grand book. Grand.' The Times, Peter Tinniswood.
'Easily one of the best books ever written about the area'. Liverpool Daily Post.
'The best book I have read on the North of England for a long time.' Alan Sillitoe.
FAIR PROSPECTS
Gollancz, 1976.
ISBN 0 575 02090
An autobiographical account of living in Greece over a period of four years. 'A first-rate sketch of life in that country (Greece) at day-to-day level. With a sharp eye, an economical selection of detail, and a poet's choice of words, Mr Hughes brings us a Greece that is actual and uncomfortable ... Nor does he, in easy debunking vein try to dodge the heroic overtones, the romantic nimbus, the ever-present sense that this lump of sunbaked rock is sacred to mankind.' The Observer, John Wain.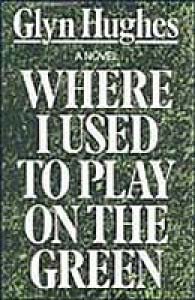 WHERE I USED TO PLAY ON THE GREEN
(Novel) Gollancz 1982.
ISBN 0 575 02997 8
Penguin 1984.
ISBN 0 14 00 6844 9

Set in Haworth, Yorkshire, in the 18th century. Guardian Fiction Prize and David Higham First Novel Prize. A.S.Byatt's choice of the year's fiction for the Times. Also a choice of W.L.Webb in the Guardian
'I did my level best to talk Where I Used To Play On The Green on to the Booker short list when I was judging.' Frank Delaney.
'We can only praise the author for his complete imaginative command over a whole area and a whole period of time. It is an impressive feat.' The Guardian, Hilary Bailey.
'The total effect is convincing, alarming and memorable. It seems to me a real book, full of truth, vividly imagined and felt.' Arts Yorkshire, Ted Hughes.

'Hughes's poetical sensibility and compressed style keep the reader alert; his superb ear, his conscious dredging-up of former uses of modern words, titillate the mind.' Los Angeles Times.

'With tumultuous mob scenes and canny commentary: a strong fictional field-trip through a curious slice of Anglican/Methodist history.' Kirkus Reviews.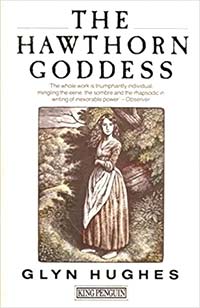 THE HAWTHORN GODDESS
(Novel) Chatto, 1984,
0 7011 2818 6
(reissued 1992 ISBN 0 7011 4011 9.)
Penguin, 1985. ISBN 0 14 00 7420 1

Anne Wylde is 'The Hawthorn Goddess', a girl of seventeen tormented by her superstitious and savage neighbours in 18th century Yorkshire. 'Glyn Hughes is a wonder. Already established as Yorkshire's Hardy, he returns triumphantly to the same ground.' The Sunday Telegraph, Janice Elliot.

'The whole work is triumphantly individual, mingling the eerie, the sombre and the rhapsodic in writing of inexorable power.' The Observer, Jonathan Keates.

The Hawthorn Goddess was the basis for Hawthorn, an orchestral suite commissioned from Nicholas Sackman for a BBC, Albert Hall Prom concert in 1993, and is the inspiration for a projected opera. The suite was issued as a compact disc by NMC Recordings, London SW19 1DE, 1996

'The work radiates confidence, lyricism, dramatic immediacy and formal coherence ... Perhaps that is down to its source of inspiration: Glyn Hughes's novel, The Hawthorn Goddess.' The Times.
THE RAPE OF THE ROSE
(Novel) Chatto, 1987.
ISBN 0 7011 2883 6
(reissued 1992. ISBN 0 7011 4011 9)
Penguin, 1989 ISBN 0 14 007422 8.

A story of industrial unrest in 19th century Yorkshire. 'Hughes has produced a work of considerable power, passionately political, deeply erotic, and imbued with a genuine feeling for the landscape of a particular part of the British Isles.' Times Literary Supplement.

'Imaginative powers of a high order illuminate the Industrial Revolution ... lyricism, harnessed to facts, makes it period writing with a difference.' The Guardian, Christopher Wordsworth.

'A thoroughly gripping story of the Luddite struggle.' Daily Telegraph.

'... gripping tale of politics, love and loss...' Publisher's Weekly, U.S.A.
'Hughes has written an extraordinary engrossing book.' San Francisco Chronicle.
'For those tough enough to take it, this honest, angry book portrays in wrenching terms a crucial period in modern industrial development better known to historians than to readers of fiction.' Washington Post.

THE ANTIQUE COLLECTOR
(Novel) Simon & Schuster 1990.
ISBN 0 671 71716 2 Sceptre, 1991.
ISBN 0 340 55347 2

The eponymous memoir of a pre-First World War transvestite and drag artist.
Short listed: Whitbread Book of the Year and for James Tait Black Prize.
'Glyn Hughes has excelled. He has transmuted the perverse into the sympathetic and the endearing ... this is a moving and revealing book.' The Times, Andrew Sinclair.
'A fine portrait of ambiguous sexuality and a wonderfully eccentric perspective on nineteenth
century mores.' , Zoe Heller in The Independent on Sunday.

'Heartbreakingly good on Pennine England, the pressures and subterfuge of gender; huge common sense, great charm.' The Observer.
'Marvellously original - the work of a wise and stimulating mind.' Kirkus Review.

'Jack's acute observations of the continuing conflict between his male and female selves is honest, funny, and ultimately moving.' Library Journal, U.S.A.

'Its thoughtful reflections deliver more than at first meets the eye.' New York Times.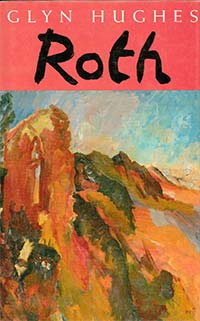 ROTH
(Novel) Simon & Schuster, 1992.
ISBN 0 671 71764 2
Sceptre, 1993. ISBN 0 340 58601 X

The story of a 20th century expressionist painter.
James Saynor's first choice of the year's fiction for the Observer, Christmas 1992.
'Towering at the centre is Hughes' marvellous depiction of his archetypal male energy ... He is never less than first-class; in his haunting account of womanly love, however, he is quite possibly without peer.' The Sunday Telegraph, Kathryn Mead.
'Roth is often extremely funny. It confirms Hughes as one of this country's most vibrant and versatile writers.' The Observer, James Saynor.
'Shows Hughes a master of the scorching set piece.' Daily Telegraph.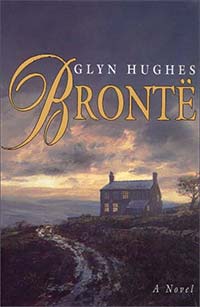 BRONTE
(Novel) Bantam, 1996.
ISBN 0 593 03549 6
Black Swan (paperback) 1997 ISBN 0 552 99583 5 St Martin's Press, USA 1996 ISBN 0 312 14816 X Doubleday (Canada) 1996.

'Major biographies abound ... What is left for a novel about novelists to add? Against all odds, the answer in Glyn Hughes's case is a great deal ... Oddly, by fictionalizing the Brontës, Glyn Hughes has succeeded in bringing them out of the realms of fiction and back to the true astonishment of their lives and achievements.' Washington Post, Book World.
'Hughes has created a remarkable fictional portrait of the tragic Brontë family that also presents an accurate description of life in mid-19th-century Yorkshire. Highly recommended for public libraries.' Library Journal, U.S.A.
' "Brontë" successfully chronicles and interprets the Brontë saga with a bracing intelligence and deep compassion for its fascinating and deep compassion for its fascinating and complicated subjects'. San Francisco Chronicle.
'Glyn Hughes has written an enjoyable novel, ambitious in scope and absorbing in detail.' Times Literary Supplement, Judith Hawley.
' I am unable to resist it ... Brontë fans will relish Hughes's novel.' Daily Mail, Val Hennessy.
'Glyn Hughes is a remarkable writer. No-one describes the Brontës' world better than he does. Brontë will surely bring him the large readership he deserves.' Beryl Bainbridge.
'There is unlikely to be a better way of reading the story of this unconventional family.' Driffield Post.
'This book is set to take pride of place on my bookshelf next to the rest of my Brontë collection ...' Huddersfield Examiner.
'That Hughes has made such a triumphant success is down to his single-minded pursuit of his personal vision of that extraordinary literary brood.' Manchester Evening News.
'A synthesis of scholarship and imagination which even the Brontës surely would not scorn.' The Buzz.
'It is the combination of immersion in the evidence and historical imagination that makes his sixth novel probably the best likely to be written about the sisters.' Yorkshire Post.