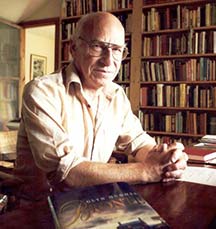 Glyn Hughes was born in MIddlewich, Cheshire on 25th May 1933.  His father was a bus conductor, later an inspector and his mother worked as a cleaner and maid in various houses in Altrincham. 
He attended Altrincham Grammar School, but although very bright he hated school and did not do very well academically.  He went on to study at Manchester School of Art where he met his first wife, the artist Wendy Raphael and together they had a son, Gwilym. However the marriage was not happy and ended in divorce. Glyn married twice more, but neither marriage was very successful and both ended in divorce. He eventually found happiness in 2003 when he met his partner Liz with whom he shared the rest of his life. They had planned to marry in June 2011, but unfortunately Glyn died before the wedding could take place.
After leaving Art School Glyn became a teacher and taught Art History and English in various schools and also at Strangeways Prison in Manchester for a time.  However, he eventually decided to concentrate on his writing and became a full time author.
From being a small child Glyn had developed a deep interest and love of the natural world and was never happier than when he was out exploring the countryside or birdwatching and this inspired most of his writings and painting. He did most of his creative writing in notebooks whilst walking the local moors and footpaths which he came to know and love so well.
Following in his father's footsteps, Glyn was an ardent socialist and took a great interest in the period of the Industrial Revolution and the Chartist Movement, which resulted in several of his novels being set during this period.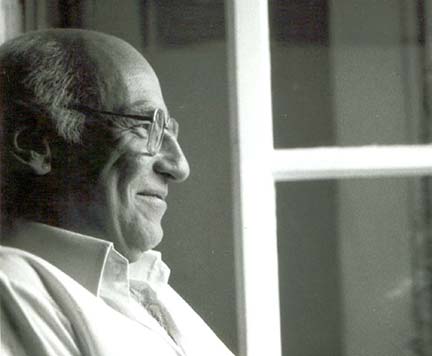 Glyn  lived in West Yorkshire, which was the inspiration for much of his work. He moved to Mill Bank, Sowerby Bridge in 1971 after coming across on one of his moors walks, a small terraced cottage which was boarded up and almost derelict with no electricity or bathroom.  He paid £50 (which he had to borrow from a friend) to the owner and then spent several years modernising, which including buying the cottage adjoined to the existing one and creating a larger home on four levels, the top floor of which became his 'Dream Room' where he did the writing up of his walking notes and made his paintings. 
In 2009 Glyn was diagnosed with non-Hodgkins lymphoma and underwent a course of chemotherapy.  He had a short period of remission afterwards but the lymphoma returned and became terminal. He underwent another course of agressive chemotherapy in the hope that he might prolong his life for a short while, but the disease had spread throughout his body and after spending some time in hospital for Radiotherapy to try and reduce a tumour in his brain, he was taken home to Mill Bank and eventually passed away the day before his 76th birthday, on 24th May 2011.
During his final few years he had been very productive, creating new paintings for the first time in a long while; his last art exhibition was of his Twiston Beck paintings and others at the South Square Gallery, Thornton, Bradford, Yorkshire in February 2011. He also published his final book, A Year in the Bull Box, which detailed his illness and appreciation of his life.
Glyn Hughes won national prizes and awards for his poetry collections. His first book, Neighbours, was a Poetry Book Society Recommendation and won the Welsh Arts Council Poet's Prize.
He was awarded the Guardian Fiction Prize as well as the David Higham Prize for his first novel, Where I Used To Play On The Green. He was short-listed for The Whitbread Novel of the Year for The Antique Collector, also for the James Tait Black Prize, and the Portico Prize.
A Guardian poll of readers in 2005 chose two of his books - from the whole history of literature - as "Eco-Classics" (a.k.a. "Great Classics of British Nature Writing"), making him almost the only author nationally to have more than one title selected.
He was also picked by The Times as one of the "Six best authors ever on the North of England".
He broadcast on the Brontës and on other subjects, including a series following a journey across the North of England. ("The Long Causeway") He was the subject of a BBC2 TV profile, 'Look Stranger' and was a popular performer on the reading circuits world-wide. (See below.)
He was an Arts Council Fellow and Writer in Residence at Bishop Grosseteste College, Lincoln, in Farnborough, Hants., and for the D.H.Lawrence Centenary Festival, Nottingham, UK. He also published many feature articles, reviews of books and art exhibitions, for The Guardian, The Sunday Times, The Observer, Times Literary Supplement, The London Magazine, various literature journals, etc.
Glyn's penultimate book was Life Class, a 5,000 line autobiographical poem. From Shoestring Press, this is a beautifully designed and produced volume of 126 pages.
Glyn's last publication was A Year in the Bull Box, a collection of poems created to record his life following the diagnosis of terminal non-Hodgkins Lymphoma
"It (Roth) confirms Hughes as one of this country's most vibrant and versatile writers." - The Observer.
"In this haunting account of womanly love he is quite possibly without peer." — Kathryn Mead in The Sunday Telegraph.
"No-one describes the Brontës' world better than he does." — Beryl Bainbridge.
"By fictionalizing the Brontës, Glyn Hughes has succeeded in bringing them out of the realms of fiction and back to the true astonishment of their lives and achievement." — Washington Post.
"His sixth novel is probably the best likely to be written about the sisters." — The Yorkshire Post.
On The Antique Collector: "Heartbreakingly good on Pennine England" - The Observer.
'Marvellously original — the work of a wise and stimulating mind." Kirkus Review (U.S.A.)
"A particular strength of his work is a mastery of the flowing thought, which often emerges in language at once controlled and lyrical". Other Poetry on Two Marriages.
"I have not seen this year a book of selected poems by a writer more quietly memorable, more moving in simple human terms, and displaying a greater range of skills." Charles Causley's Christmas Choice in The Guardian.